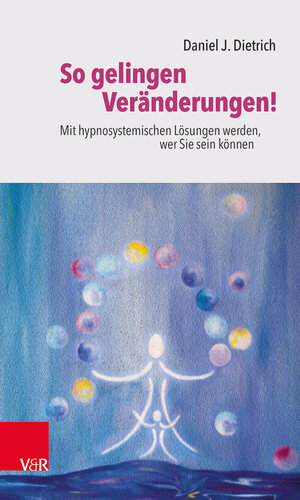 ×
So gelingen Veränderungen!
Mit hypnosystemischen Lösungen werden, wer Sie sein können
von
Daniel J. Dietrich
This book may help its readers to develop skills for successfully reaching their personal goals. The author postulates ten navi-skills ("navigation-skills") which are in the first part of the book explained by using case studies and which are linked to the hypnosystemic theory of therapy and counselling. The hypnosystemic theory was named by Gunther Schmidt (Schmidt, 2014, 2015) and integrates concepts of systemic psychotherapy, ego-state therapy, and hypnotherapy. The second part of the book contains a manual showing the reader how to apply the ten navi-skills with regard to a currently experienced challenge. By doing so, the reader will encounter different parts of his personality, also known as ego-states, which have been developed so far. As the reader listens to his own ego-states with a friendly attitude a positive self-concept is supported. The reader is also assisted in strengthening his empathy for himself, a skill called impathy (Neubrand, 2013). This may lead to a growing friendship with the self and a friendship with himself characterised by a benevolent handling of the own needs, wishes and desires. While heading for his own vision, the reader is assisted in developing his own vision compass. The vision compass is a tool which may help to face future challenges with evolved self-confidence.