Archivierter Titel, da nicht lieferbar.
×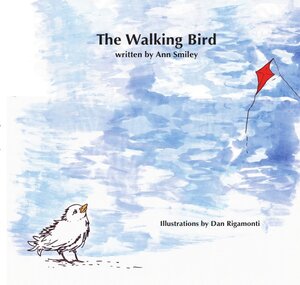 ×
The Walking Bird
from Anashara's Animals
von
Ann Smiley
A touching story, from a series written by the author whilst living in Ghana in 1969. This is a tale of how, after numerous failed attempts, with the help of some suprisingly large friends, a walking bird learns to fly.
This story is taken from 'Anashara's Animals' which first appeared weekly in the Sunday Mirror, a paper owned by the Graphic Corporation of Ghana. It was a year of great excitement because, in the August, Ghana was holding its first Parliamentary elections for many years. They were written as political satire and greatly enjoyed by the people of Ghana, who loved the way all the political intrigues were being written about by Anashara and guessing which animal was making fun of which particular human.
The articles were also admired as stories for children, because the animals reflect the exuberance, fun, enthusiasm and cynicism of which we are all capable and which children understand so well. They are not caricatures. They are truly the animals of the Sparkling Stream, not animals dressed up to look like humans, but wondrous creations enjoying human frailties.
The illustrations capture this spirit perfectly. They are beautifully drawn depictions of animals, perfect in every detail. They are not cartoons; these are the living animals which we are so anxious to preserve as the adornment of our planet. Every child will understand them and love them and remember them. The drawings are unlike anything seen before in a children's book – and adults will also enjoy reading the words to their children at bedtime.