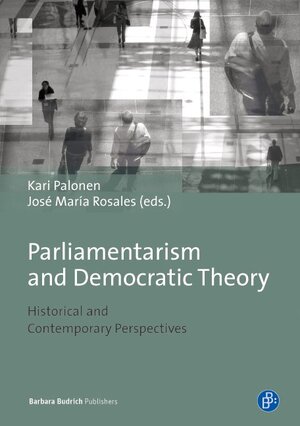 ×
The authors deal with the place of parliamentary politics in democracy. Apparently a truism, parliamentarism is in fact a missing research object in democratic theory, and a devalued institutional reference in democratic politics. Yet the parliamentary culture of politics historically explains the rise and fall of modern democracies.
In the early twentieth century political thought the relationships between democracy and parliamentarism were at the focus of the agenda. In the postwar era the study of politics has taken the parliament for granted, meaning its analysis has been on the whole limited to concomitant factors, such as elections, party systems or the government-opposition divide. Even rhetorical studies have largely dealt with historical and linguistic aspects of argumentative reasoning, and parliaments have been merely considered institutions producing speeches and texts to be studied.
By exploring democracy from the vantage point of parliamentary politics, the book advances a novel research perspective. Aimed at revising current debates on parliamentary politics, democratization and democratic theory, the authors argue the role of the parliamentary culture of politics in democracy, highlighting the argumentative, debating experience of politics to recast both some of democratic theory's normative assumptions and real democracies' reform potential.