Archivierter Titel, da nicht lieferbar.
×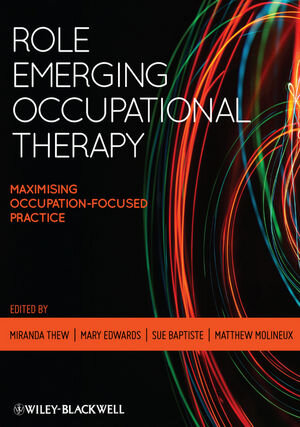 ×
Role Emerging Occupational Therapy: Maximising Occupation FocusedPractice is written for an audience of occupational therapypractitioners, educators and students.
This text offers an exploration of emerging innovativedirections for the profession of occupational therapy with a focusupon the theory and application of role emerging placements.
The book affords the reader an opportunity to explore howoccupation focused practice can be applied to a wide variety ofsettings and circumstances in order to improve the health andwell-being of a diverse range of people. Chapters cover relevanttheory as well as offering practical guidance with examples drawnfrom the experiences of university educators, occupationaltherapists, setting/service providers and students.
The book describes, explores and discusses both the potentialand ramifications of role emerging practice on the occupationaltherapy profession and offers a vision for the future of theprofession that reflects current occupational, social and healthneeds.