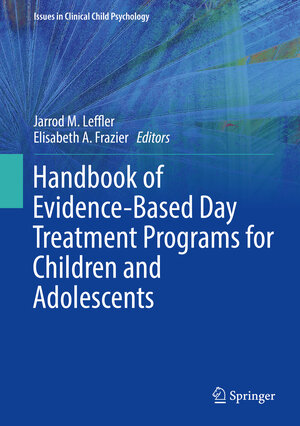 ×
This book examines the intermediate level of mental health services with a focus on partial hospitalization program (PHP) and intensive outpatient program (IOP) models of care for youth. It reviews the history of PHPs and IOPs and highlights their current care models, demonstrating the increase in the development and implementation of evidence-based treatment (EBT) practices. The book explores issues relating to program development, implementation, and considerations for sustainability. It provides interventions designed to enhance the well-being of youth who are experiencing a range of mental health concerns as well as strategies to engage and involve their families. In addition, the book offers feasible strategies for measuring outcomes and applying these results to meaningful clinical evaluations in PHP and IOP settings. It describes the process of accessing and using these intermediate services as well as additional treatment resources that may be necessary in the continuum of mental health care for youth.
Key areas of coverage include:
The history and purpose of mental health care and the role of day treatment programs for youth. Working with program administration and other stakeholders, identifying a patient population, and engaging community and referral sources. The importance of family involvement, coordination of care, and simultaneously addressing the transactional relationship between physical and mental health. Transitioning youth from pediatric mental health services into the adult mental health system. Working with a diverse patient population in intermediate treatment programs. Providing practical information for families and practitioners navigating the pediatric mental health continuum of care.
The Handbook of Evidence-Based Day Treatment Programs for Children and Adolescents is a must-have resource for researchers, professors, and graduate students as well as clinicians, therapists, course instructors, and other professionals in child and adolescent psychiatry, clinical child and school psychology, social work, counseling, public health, family studies, developmental psychology, pediatrics, and all related disciplines.