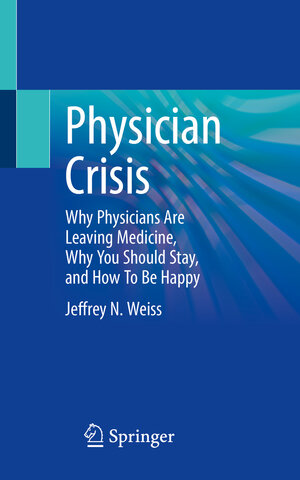 ×
Physician Crisis
Why Physicians Are Leaving Medicine, Why You Should Stay, and How To Be Happy
von
Jeffrey N. Weiss
This book is the first volume to individually dissect and explore the reasons physicians are leaving medicine. It lays out potential solutions to many of the problems, which will result in a happier practicing physician. 
Chapters begin with the nature of the problem, and go through a physician's life cycle on the job, from medical school through post-grad and onwards. Chapters will also cover issues as a practicing physician and how to help alleviate these problems. The book ends with potential solutions to the issue of physician burnout. 
Physician Burnout: Why Doctors Are Leaving Medicine and How to Fix It is a must-have resource for practicing physicians, healthcare providers, and healthcare management. It is also a great resource for medical school students and those looking to get into the healthcare field.